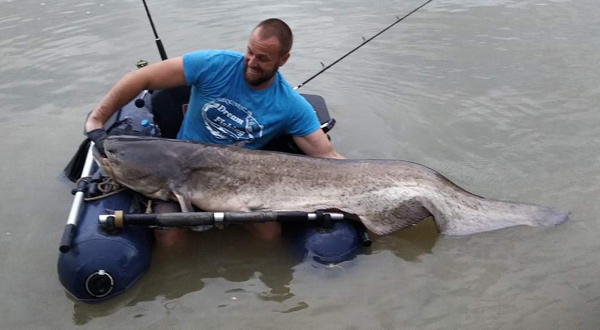 David Phillips / Owner
Welcome to Mequinenza Dream Fishing
I first came to this beautiful part of the world in 2013 to fish for the famous huge catfish and wild river carp and instantly knew this was a place I wanted to spend my life. 

So in 2015 I landed a job guiding for Colin Bunn. After 5 years guiding and learning how, where and when to fish the river, I founded Mequinenza Dream Fishing. If you are looking for an unforgettable fishing holiday for catfish, carp, zander, perch, roach, rudd, and black bass, contact me now to create a holiday to suit you. 
Location
Mequinenza 
We are a fishing company located in Mequinenza. This small town located at the eastern end of the Zaragoza province is undoubtedly one of the best places for catfish, carp and many other species. It is a quiet town where around 2,500 people live, in which there are 3 rivers, the Segre, the Cinca and the renowned Ebro. 

Mequinenza is located between two large bodies of water, the Sea of Aragon and the Riba reservoir and that makes it a true tourist attraction for lovers of fishing.

Mequinenza has many bars, local swimming pools, restaurants, shops, supermarkets, medical services (a European medical card is required for completely free treatment) dentist, fishing shops, in order to meet the needs of residents and tourists.