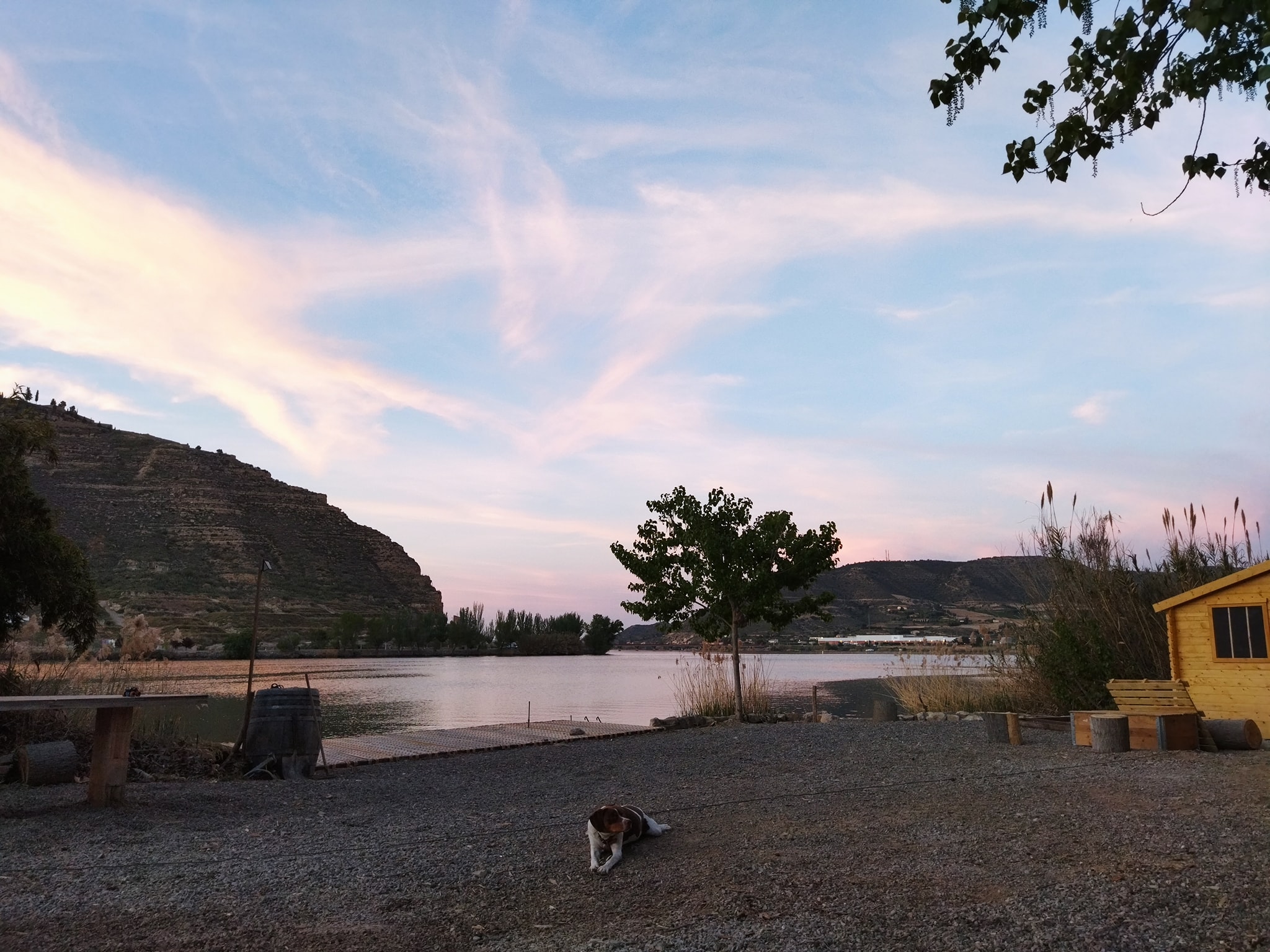 The following is a basic guide to fishing conditions throughout the year.
Click the graph below for more detailed climate information for Mequinenza. 


JANUARY
In January we have temperatures between 2 to 12 degrees. During this month the water temperatures are cold so catfish fishing is slow. However, the carp fishing can be very productive in the deeper waters. The deeper waters of the River Ebro can be fished in comfort from our (private swim with a finca which has a log fire, cooking facilities, shower and toilet facilities) Zander fishing is also very good in this month.



FEBRUARY
The temperature in early February are similar to January but there are warmer days
later on in the month. The cat fishing will be slow at beginning of the month but will improve as temperatures increase as the month progresses. Carp fishing is still very productive in the deeper water and fishing for zander is also productive.



MARCH
The temperatures in March are on the rise and can reach 25 degrees plus, but it is
still quite cold at night. some of my best weeks fishing for catfish have been during March, the catfish are abundant and there are many big fish caught. Carp fishing is also good and with the sunnier days they are starting to move into the shallow bays and stretches on the River Segre.



MAY
May can be a very popular and productive month for the carp fishing. A lot of anglers
choose to fish from a motorboat, enabling them to access many more bays that are not accessible from the riverbank. Boats can be hired from ourselves for a maximum of three anglers, although it is more comfortable with two anglers per boat. The catfish are normally spawning in May so they can be difficult to catch.



JUNE
Temperatures are reaching 30 degrees in June; the catfish will have finished spawning an and will be feeding hard making this and excellent month. my record week for numbers was June 2017 with 78 catfish caught, 23 breaking the 100lb mark. Carp are also hungry after spawning and still in the shallow bays



JULY
Temperatures are high in July. This is a very good month for both cat fishing and carp
fishing.



AUGUST
Temperatures can be at their highest in August reaching 35 degrees and yet cat fishing is very productive.



SEPTEMBER
As in august the temperatures are hot. In September some of the top weight catfish have been caught after months of regular feeding.



OCTOBER
The temperatures will start to cool a little during October but still hot sunny days. Like September it is a very good month for big catfish and carp.



NOVEMBER
Temperature drop once again shorter days but a excellent month for fishing. My largest
catfish ever guided was the last week in November 2017 at 242lb. Fishing is slower but the fish a normally bigger, catfishing is also very good now in the
deeper water.



DECEMBER
A month where catfish are still caught depending on water temperatures, December carp fishing can be very productive.